Utes are versatile vehicles; that is probably why you bought one. Ute trays are extremely usable no matter where you are and what you do. But, how often though, do you wish your ute tray was more than just a dual cab tub or a simple aluminium or steel tray? You have probably noticed ute trays on the Sunshine Coast and Gold Coast fitted with custom tool boxes or whole custom ute tray setups. Many of the custom setups have been locally manufactured by 4WD Accessories Direct at Slacks Creek. Ute owners purchase these customisations for the many benefits they provide. Some of these benefits include:
Secure Lockable Storage
Custom ute trays and tool boxes are brilliant for the security they provide. Nothing is worse than having something valuable stolen from your ute tray on the Sunshine Coast or Gold Coast. Custom tool boxes are great for storing expensive items such as tools, camping equipment or even some purchases after a trip to the shops.
Under tray tool boxes are also popular on the Gold Coast for their additional storage. Unused space around the rear wheels can be used to securely store those smaller items while the tray is left free for much bulkier things.
During a trip to the beach, ute trays on the Sunshine Coast can be left unattended for hours while you're catching some waves or the kids are playing in the sand. A lockable under-tray tool box provides a safe place out of the cab to keep your belongings secure but still accessible when you need them.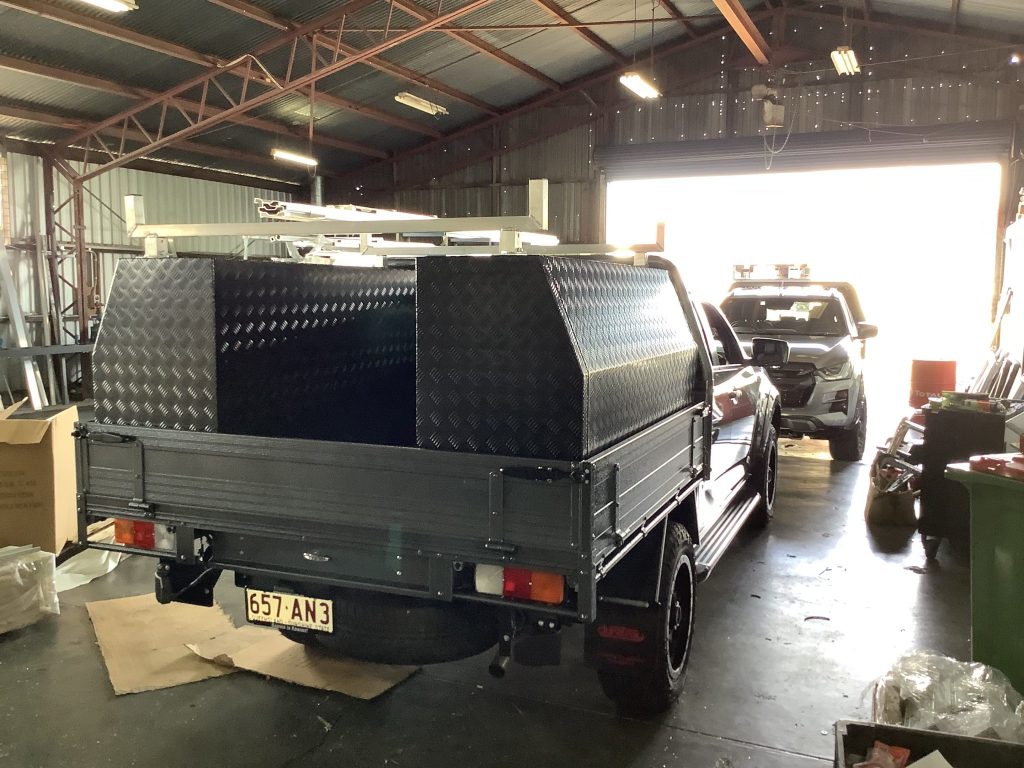 Corrosion Resistance
An aluminium ute tray combined with under tray tool boxes is a popular choice on the Gold Coast. 4wd Accessories Direct at Slacks Creek manufactures ute trays and under tray tool boxes by using corrosion-resistant marine grade aluminium. This material makes it ideal for trips to the beach or worksites close to the ocean. There are some incredible beaches north of the Sunshine Coast that allow for 4wds to drive on them and provide incredible camping, fishing and surfing opportunities.
A 4wd equipped with a 4wd Accessories Direct Ute Tray on the Sunshine Coast beaches is less likely to corrode and experience wear from the harsh ocean air. In addition, the under tray tool boxes are equipped with rubber seals that protect the contents from water, dust and sand while cruising up the beach.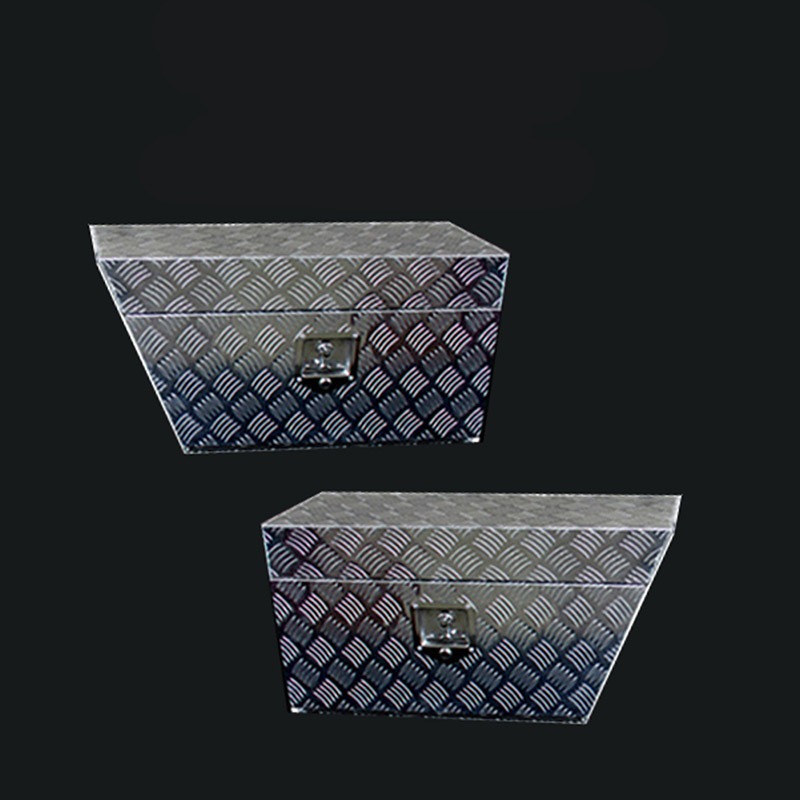 Endless Tool Box Options Available
Under tray tool boxes are not the only tool box option manufactured expertly by 4WD Accessories Direct. There is a range of options available that can be fitted in addition to under tray tool boxes on the Gold Coast and Sunshine Coast.
Options include a range of more extensive toolboxes that provide versatile storage options to assist with storing the tools for the worksite or the weekend trips away. These larger toolboxes include High Side Full Open Door, High Side ¾ Open Door, High Side Toolboxes with Drawers, Square Edge and low-profile toolboxes. When installed in combination, the possibilities are endless.
This allows your tray to provide as much or as little secure storage as you need. Trades with more tools can get the storage they need, while those that transport more bulky items can leave the tray space available and stick to the under tray tool boxes.
4WD Accessories Direct is a local South East Queensland Manufacturer of 4WD and ute customisations serving the Gold Coast, Sunshine Coast, Brisbane and South East Queensland. We provide exceptionally built custom ute trays, tool boxes and canopies that provide loads of benefits when either on the worksite or away for the weekend. Contact the team at Slacks Creek today to discuss your custom ute tray and under tray toolbox options.