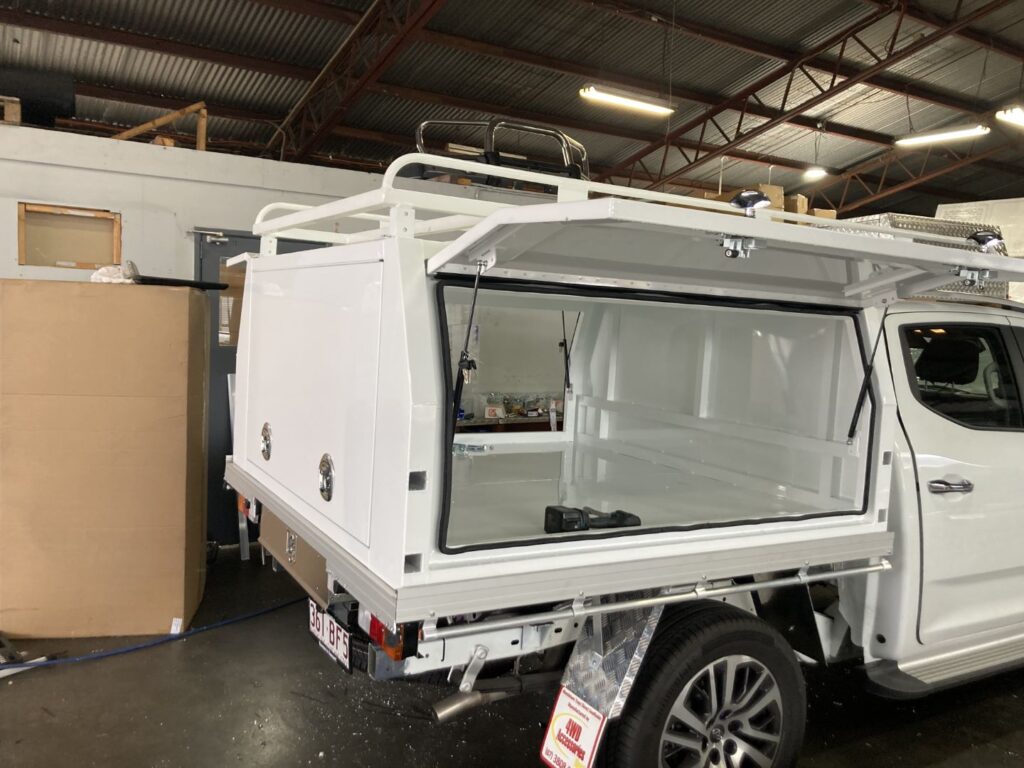 Ute canopies are extremely popular in South East Queensland, both on recreational vehicles and on work vehicles, in particular work utes. Often the work vehicle doubles as a weekender so customised and versatile ute canopy designs are highly sought after. When designing a custom ute canopy in and around the Gold Coast, or supplying and installing a standardised ute canopy in other parts of South East Queensland, we often get asked, "Are ute canopies removable?" Here we explore the answer to that question?
Are Ute Canopies Removable?
The short answer is yes. However, we find that what customers really want to know is, "Are ute canopies EASILY removable?" The answer to that is a little more complicated and revolves around the following factors:
Weight
The most obvious factor to consider is the weight of a ute canopy. This applies to both standard and custom ute canopy designs. Weight is pivotal in the design of a custom ute canopy with factors such as increased load, safety, security, durability and versatility needing to be considered. Ute canopies can be designed with extra versatility in mind, allowing for dual purpose ute trays that can be used open for bigger loads with increased height (eg motorbikes) and for closed in, secure loads suitable for storing work tools and other valuable possessions.
Aluminium ute canopies are a clear choice to keep the additional weight low while providing more options for both load and versatility.
Type of material
The type of material ute canopies are made from will be a huge factor in determining if the ute canopy is easily removable. Ute canopies are typically made of steel or aluminium and are often powder coated for aesthetic purposes or to protect the steel from rust and corrosion. Some fibreglass options are also available. As mentioned above, weight is a key factor when designing removable ute canopies and correlates strongly with the type of material used. Steel is the heaviest material, aluminium the lightest and fibreglass sits somewhere between. Clearly aluminium is the lightest choice. Ute canopies made from aluminium can be removed, although it is at least a two-person process (typically 4) and requires a bit of effort.
Jack off canopies
Jack off canopies are an emerging product. As the name suggests jacks are used to either lift ute canopies up off the ute tray or lower the ute canopy down onto the ute tray. Most jacks have a manual mechanism that can be operated by one person, although hydraulic jacks are gaining popularity. Jack off canopies do in fact allow for ute canopies to be EASILY REMOVABLE, providing maximum versatility and functionality to the ute owner. It is simply a matter of parking in the garage, jacking up the ute canopy and driving away. When you want to use the ute canopy again, the reverse action quickly restores the canopy to the ute and you once again have a closed in ute tray ready to go.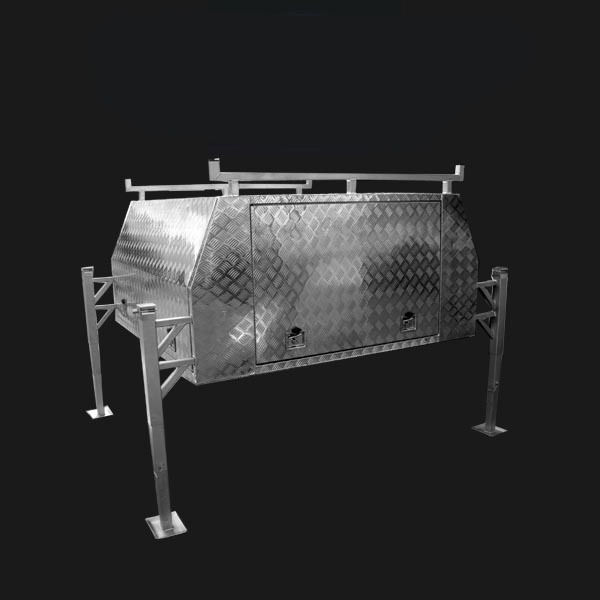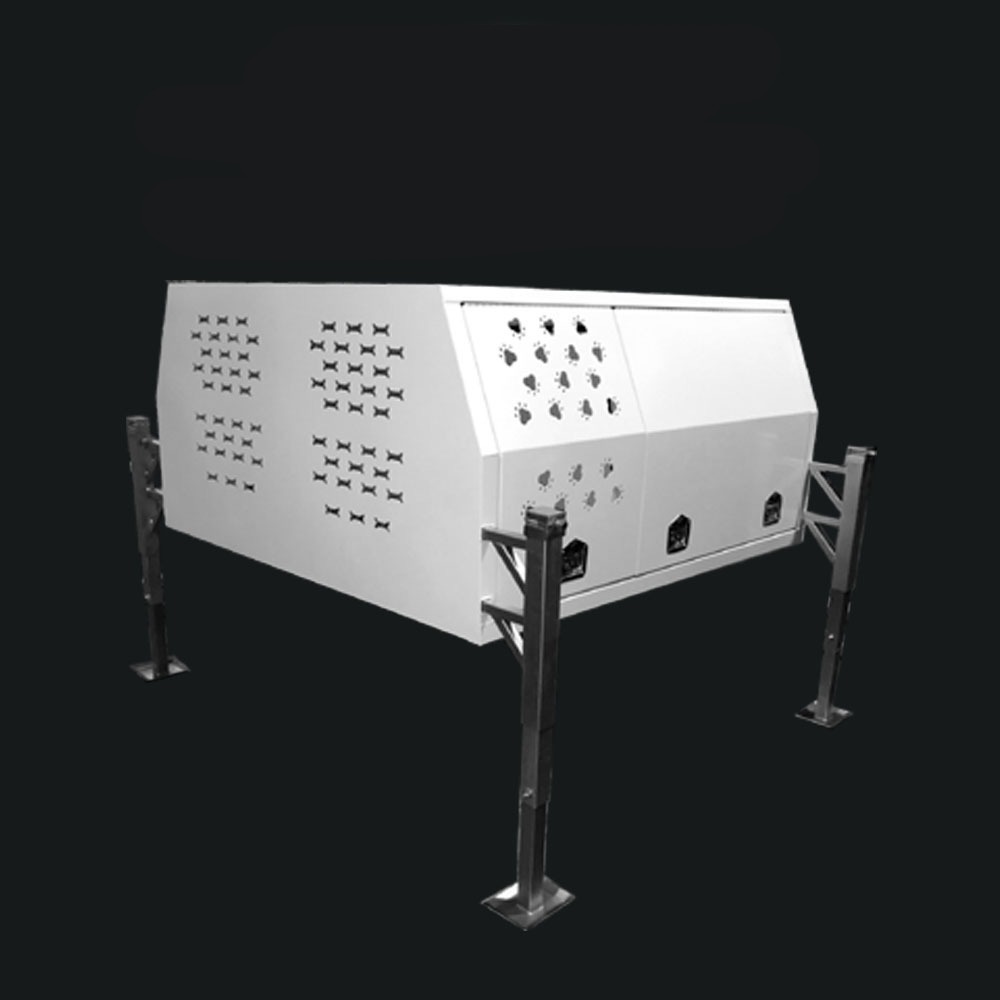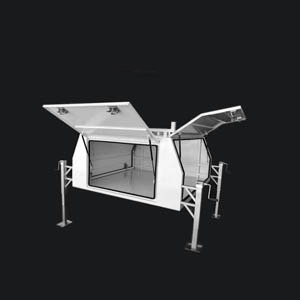 Purpose
Ultimately the type of ute canopy you choose for use in South East Queensland comes down to purpose. It is understandable that canopies are in demand in South East Queensland and places like the Gold Coast and Sunshine Coast, simply as a means of providing protection from the weather – the harsh sun and torrential downpours. Additionally, there are very real safety concerns in these areas with opportunistic fingers ready to grab any unsecured items. Ute canopies can also improve efficiency in the work environment and pleasure in recreational settings. When customising a ute canopy design in South East Queensland (or for that matter anywhere), it is important to talk about why you want a ute canopy with your designer.
And finally
If you do want your ute canopy to be removable, talk to us about the many options available. If we don't have a suitable design in stock, we can customise a ute canopy design for you.
We are conveniently located in South East Queensland in between Brisbane and the Gold Coast. Just give us a call or pop in and see us….
Check out our gallery of ute trays and canopies here