Just like you need the right tool for the job, you need the right ute toolbox for your ute.
Have you ever tried to use a hammer for a job that clearly required a screwdriver? (Well, we hope not.)  The same can be said of using stock ute tool boxes in comparison to custom ute tool boxes.  Just like certain tools are made for certain jobs, a custom ute toolbox provides a seamless user experience, for a well-executed project every time. Whether you're transporting jackhammers in the mining industry or securing smaller tools to complete personal projects; you'll appreciate the benefits of this tailor-made work necessity.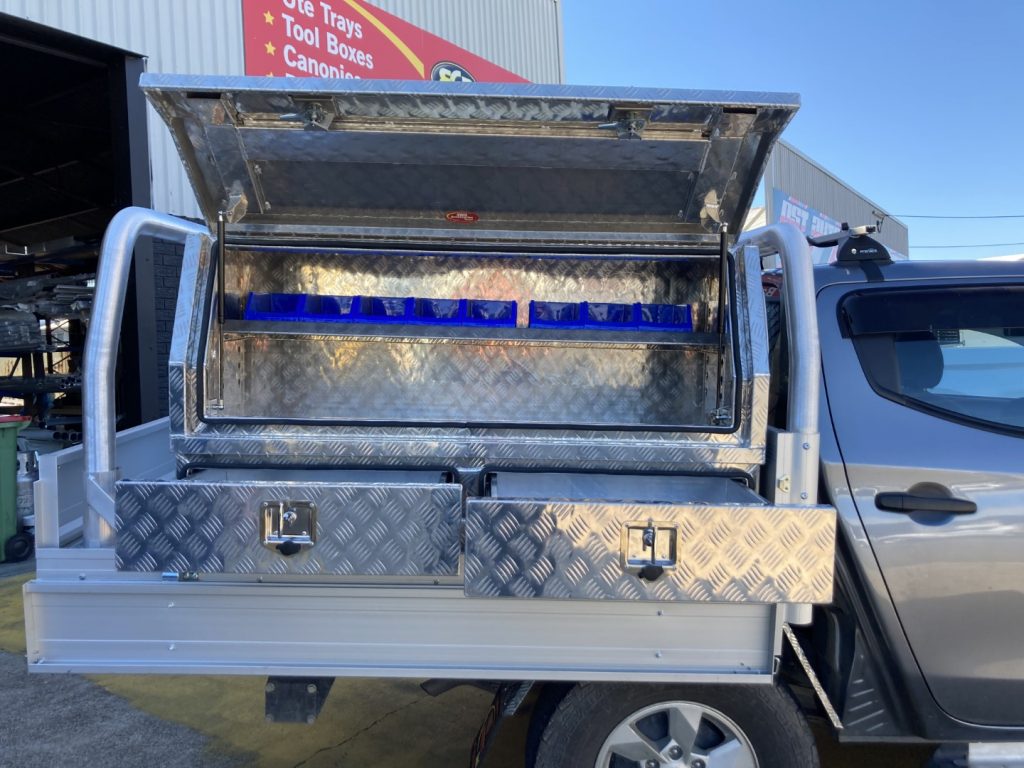 Built to Last
One of the biggest selling points for anyone in the toolbox industry is longevity.  Here, on the rain-filled coast of South East Queensland, ute tool box longevity is compromised by weather with the potential for corrosion.  With customizable features such as different powder coated finishes and choices of metal, your toolbox can be modified to suit the mild to extreme conditions that frequent Southeast Queensland.  Specifically, in rainy cities like Brisbane, the customizable placement option further ensures the longevity of the ute tool box by placement beneath the ute; shielding from the weather altogether.  In places like Gold Coast, aluminium tool boxes are used and placed on top to ensure overall safety and product durability.  Whether placement, coated finish or material, all of these unique features create a ute toolbox that's built to last.
Easy, Customizable Organisation
In comparison to stock ute tool boxes, made to order ute tool boxes are able to create an organised space for your expensive tools.  There might not be anything worse than having generalised storage that only stores your belongings and doesn't offer organisation or convenient foolproof ways to retrieve them.  This poses the chance your tools will be damaged from unfit storage, or worse, not being able to locate the needed instrument for timely jobs.  When you customise your ute tool box, you're creating the exact storage space you need to make sure your tools are safe, accessible and organised.  We offer drawers and doors of various quantities and sizes to accommodate your tool needs, as well as ergonomically fit storage bins.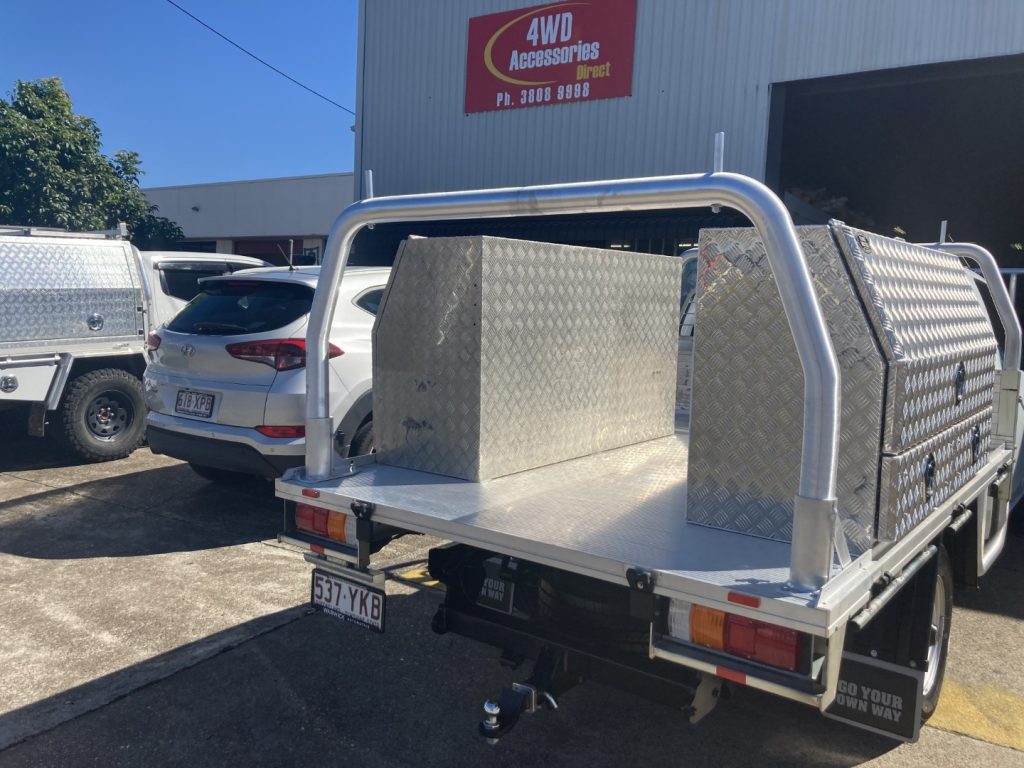 Tailor-Made Utilisation
With so many different sized utes, being able to create a toolbox specific to your vehicle's specs is important.  Specially crafted ute toolboxes are customised to suit your vehicle by utilising the least amount of space in your ute and offering maximum storage for your tools. Configurations can be made based on location such as underbody or above body utes, and are further customizable by various shapes and even full/ half versions of dog boxes. Whether you're driving a Toyota Hi-lux or a Volkswagen Crafter, we offer ute tool boxes that can be made to fit perfectly, so your long withstanding secure storage space and your beloved ute can travel as one.
No matter the use for your ute tool boxes here in South East Queensland, we know you have one thing in mind and that's getting the job done.  Whether that means utilising the optional undertray, aluminium ute toolboxes in Gold Coast, or the special powder coat finished ute tool boxes of Brisbane, you can give more attention to your projects with the guarantee that the carrier of your tools is built to last, easy to use, and tailor-made for your ute.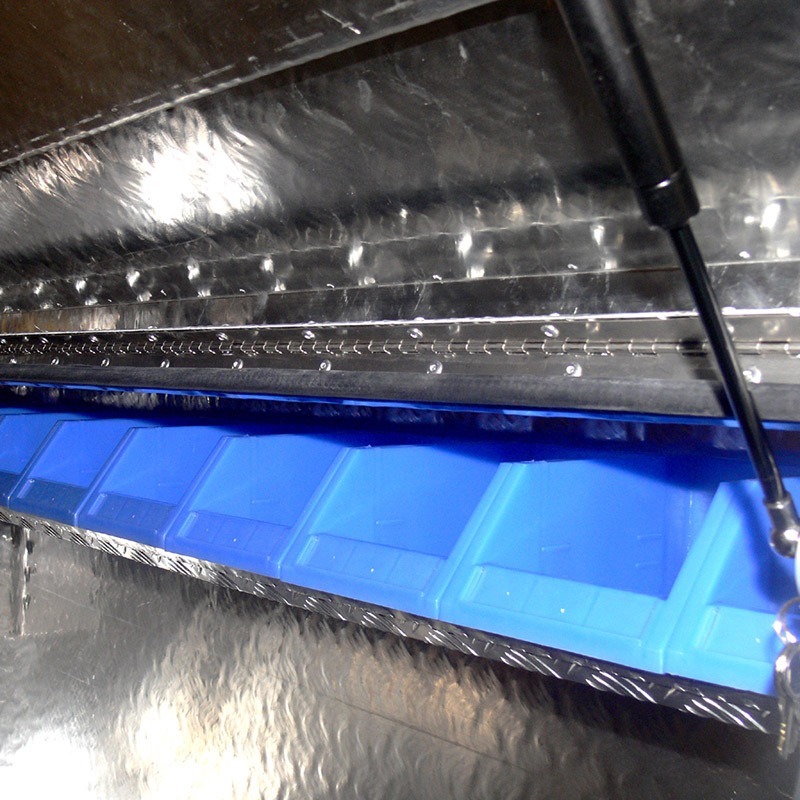 If you're thinking about creating your very own ute toolbox, contact us to us and discover the endless opportunities.