When choosing a ute canopy for your ute there are many options available so the first thing to consider is custom ute canopies v's off the shelf or prefabricated ute canopy designs. Off the shelf ute canopies are available in Dual cab canopies, Space cab canopies and Single cab canopies with removable options available. Custom ute canopies obviously can be customised to suit your needs. To help you decide which direction to go, we have put together the following questions.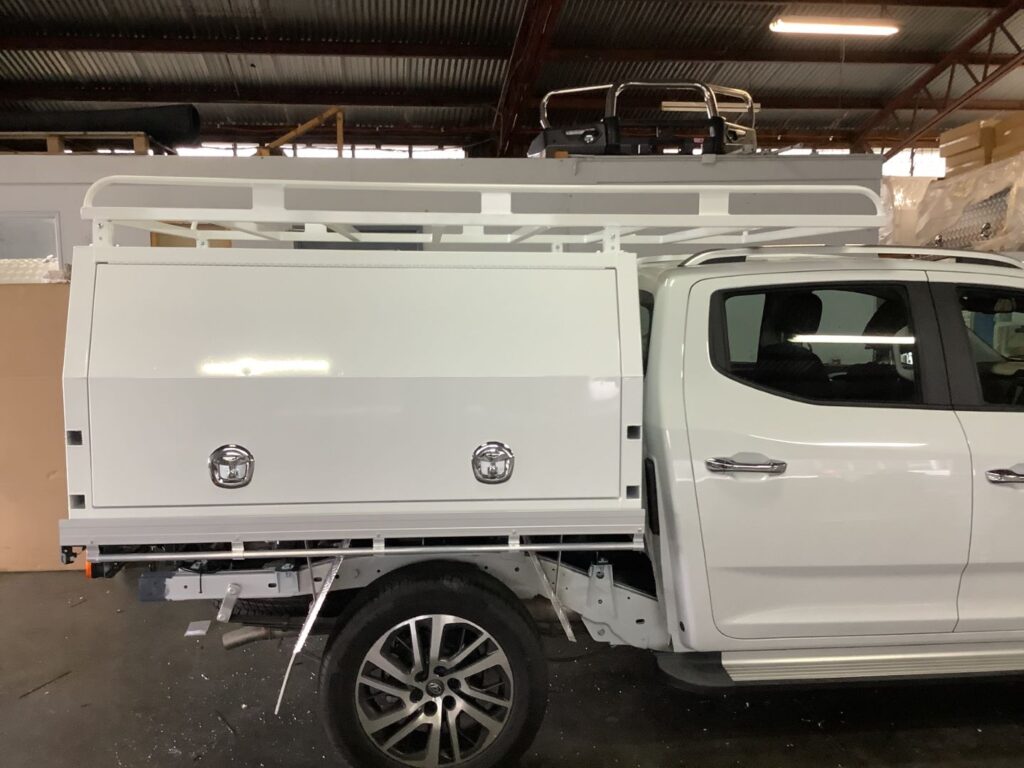 Ask yourself the following questions:
What are you going to use the custom ute canopy for?
When buying a ute canopy for your ute it is very important to consider how the ute canopy is going to be used. Work and recreation each carry different requirements. Most often ute owners want to use the ute canopies for both work and pleasure, so finding a balance between durability, weight and convenience are essential. This combined use is very common in coastal areas like the Gold Coast in Queensland where utes are regularly used for a trip to the beach or fishing on the weekend while work prevails through the week. For this reason, many ute owners on the Gold Coast customise their ute canopy to cater for dual purposes.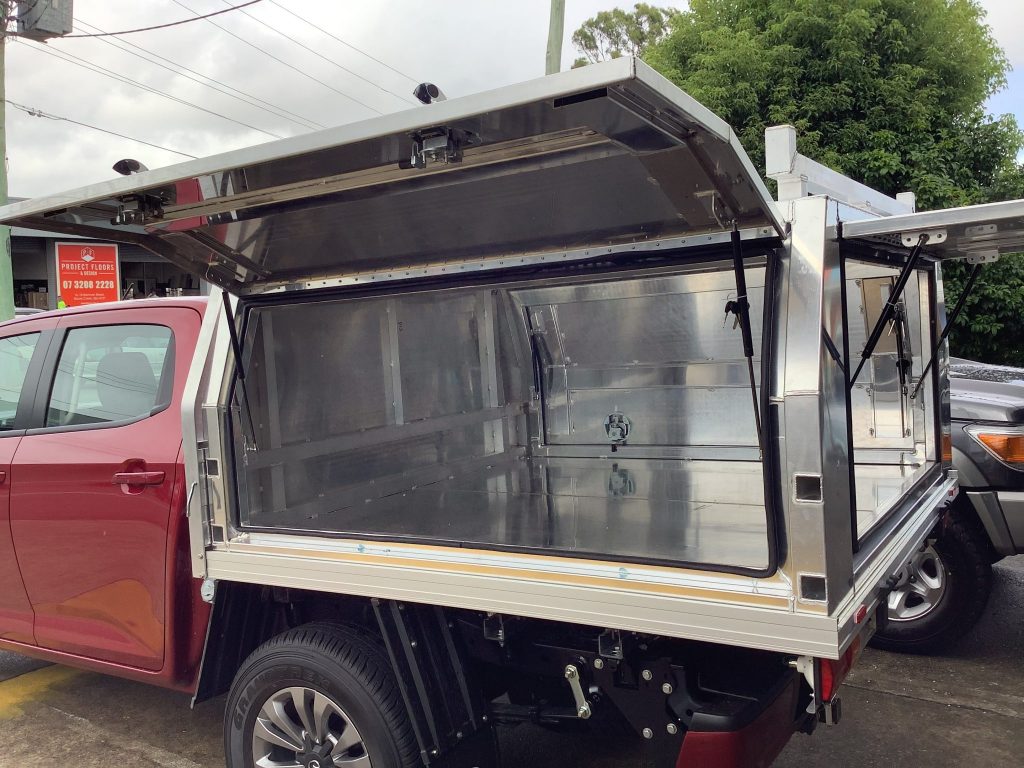 How often will you use your ute canopy?
If you are only planning to use your ute canopy every now and then you may not need to invest in a custom ute canopy design. 4WD accessories directly supply a wide range of pre-fabricated designs and service Brisbane, the Gold and Sunshine Coast and South East Queensland in general. If you are planning to use your ute canopy on a regular basis you should investigate custom ute canopies as an option.
Does your ute canopy need to be detachable?
If you only plan to use your ute canopy occasionally you most likely will opt for a removable model. Likewise, detachable ute canopies are perfect if you carry varying loads with different heights. Customising your ute canopy to allow for easy removal gives you the option to carry a small digger or bobcat one day, while enclosing tools in a waterproof canopy the next. In cities like the Gold Coast where weather conditions vary, this customised flexibility is very desirable to ute owners.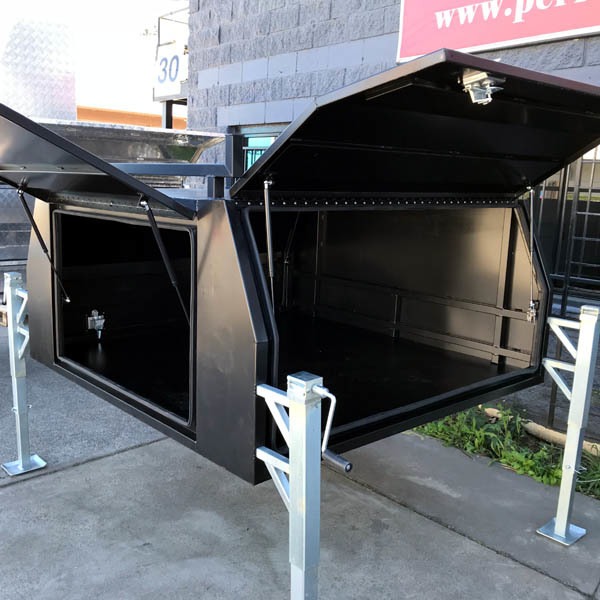 Do you want to use the ute canopy for work or recreation?
Many ute canopies are used for both work and recreation. Custom ute designs allow for a balance between the two uses. For example, custom ute canopies could be fitted out for a camping holiday to the Gold Coast Hinterland with both sleeping and storage options.
What accessories do you want to add/customise?
Accessories such as ladder racks which can double as surfboard racks on a trip to the Gold Coast, add greater flexibility to your custom ute design. Custom toolboxes can double for storage for work tools or fishing gear. Design is key. Even if accessories are not in your current budget, plan for them at the start and add them later.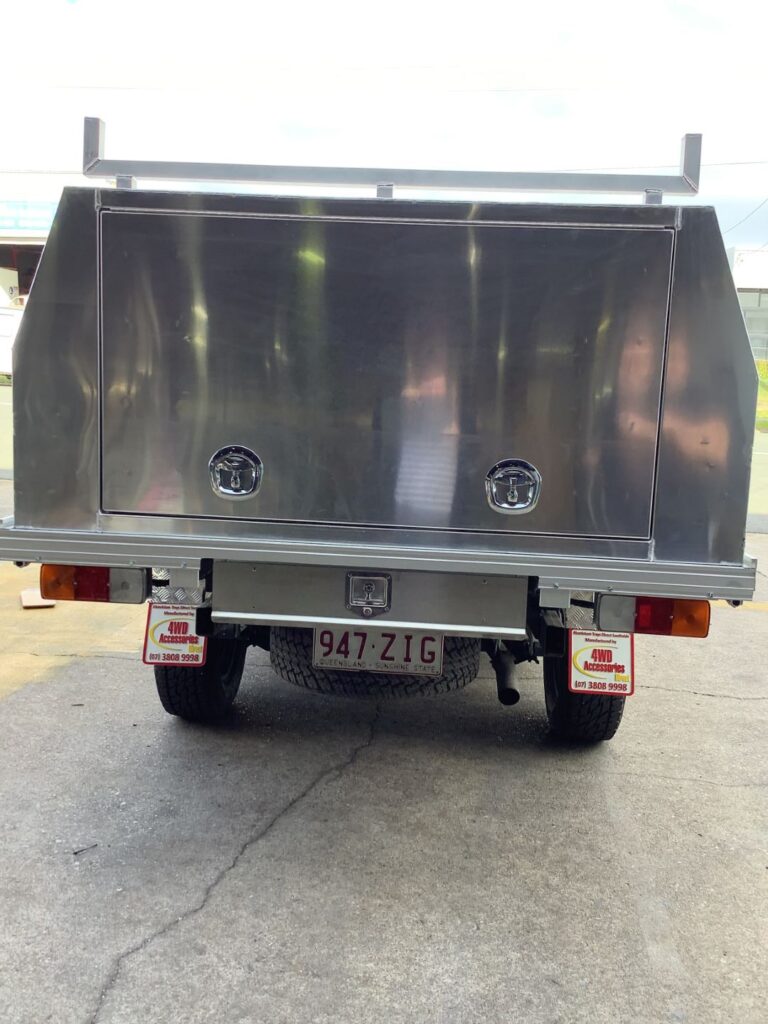 What sort of roads will you be driving on?
If you are planning to take your vehicle off-road it is worth having your custom ute canopy and custom toolboxes dust proofed and waterproofed. If you are planning on driving on the beach, through saltwater or simply live near the beach in cities like the Gold and Sunshine Coast, it is wise to either have your steel ute canopy treated with corrosion-resistant paint or opt for aluminium ute canopies and toolboxes which offer excellent corrosion protection.
Have you thought about the added weight?
Adding a custom ute canopy adds weight and this will affect the load-bearing capacity of your ute. Aluminium custom ute trays are popular because they are lightweight yet durable as compared to custom steel ute canopies. The extra weight can also affect towing, handling, off-road capability and the feel of the steering. Our team at 4wdaccessoriesdirect can help you figure out the load calculations and advise you on the best configurations for your vehicle.
Does the roof of the ute canopy need reinforcing?
You may need to consider reinforcing the roof of your custom ute canopy to allow for carrying/ packing things on top, including roof or ladder racks on top of the canopy or even mounting a tent on top. Proper planning and design is key to the success of your custom canopy.
How do you want to mount your ute canopy?
Consider how the canopy will be mounted eg directly onto the ute tray or chassis or on top of an existing well body or tub. With a chassis mount canopy, the custom ute canopy bolts directly onto the chassis.
What is your budget?
Finally, what is your budget? Design your dream custom ute canopy, then get a quote from us. It may be possible to equip your custom ute canopy in stages if this helps with financial considerations.
Our team at 4wdaccessoriesdirect has years of experience designing and fitting custom ute trays in South East Queensland and have plenty of tips for choosing the best custom ute canopy.
Contact us directly to discuss your ideas . . .
Contact us to discuss your requirements