A custom ute canopy is a perfect way to get the absolute most out of your ute! It has the ability to protect your belongings from the most clever criminals, and even better, from the worst kinds of weather.  We know it's essential that your possessions are transported in the best way possible, so we're going to walk through how to find affordable ute canopies on the Gold Coast.
Do your research on ute canopies in South East Queensland
The first way to find affordable ute canopies on the Gold Coast is to do your research.  First, what ute canopy is needed to fit the specific requirements of your vehicle?  Law requires utes to pass weight limits in order to be on the road legally, so it's important that installing a new canopy doesn't put you over any limits.  It's also important to research what types of canopies are available for your specific ute base.  While some ute canopies are stock versions, there are options to have a custom ute canopy built for your specific needs.  Once you know what you're able to get, it's time to start looking around.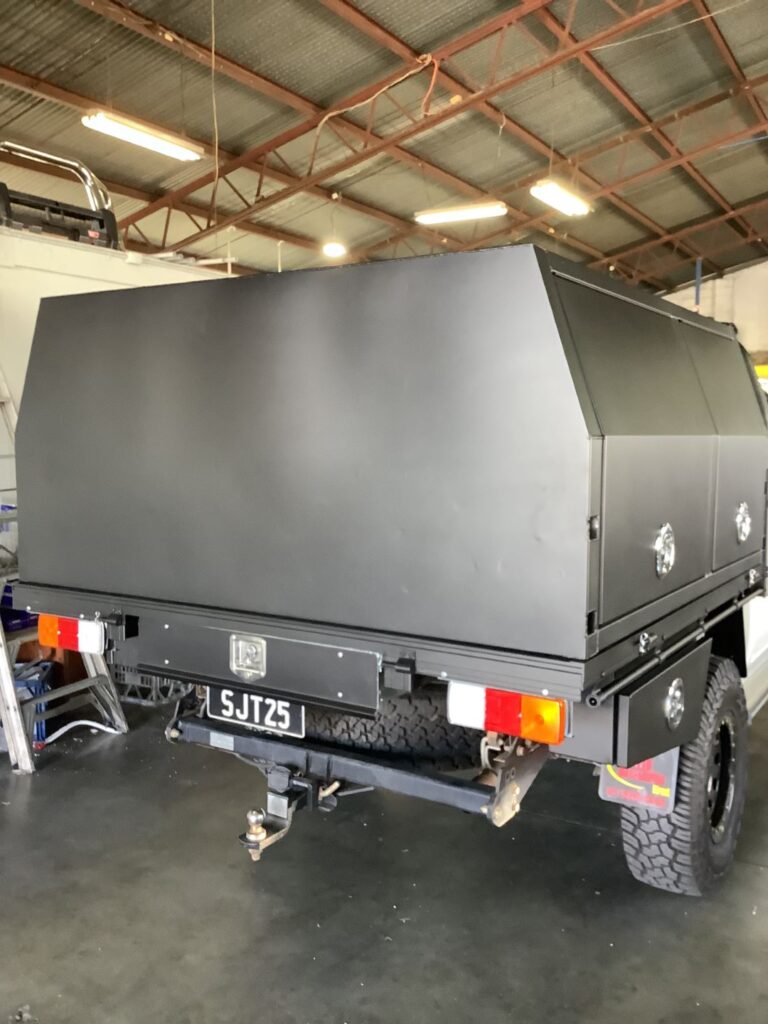 Have a clear purpose in mind when designing a custom ute canopy
It's important to have a clear purpose in mind; what do you want this canopy for? What will be its primary use? This will help you determine size and storage capacity, as well as the best overall style for your ute canopy. Certain models offer racks for more up top storage, whereas other models offer compartments built for furry friend travel. More spacious canopies allow for more storage, whereas dual cabin ute canopies allow for more organisation. Custom ute canopies can be made to fit your needs, so it will help to go into the process knowing what those needs are!
Know about payment plans and options to fit your budget
It's important to keep the longevity of your new addition in mind when creating a budget.  Sometimes, canopies are offered in cheaper fibreglass versions that don't perform well in extreme weather and are easily worn down after a few years. When adding a ute canopy to your vehicle it's important to know that cheaper is not always better.  The aluminium and steel materials we use in the production of our custom ute canopies ensure you get the best protection possible for the longest amount of time.
You're able to inquire about custom ute canopies or model versions and receive a detailed quote. Whether it's size, powder coating, space or dual cab canopies; we can create your specific model, provide a quote, and create any custom ute canopy on the Gold Coast in South East Queensland.
We offer payment plans to help you get the most out of your custom ute canopy in the fastest time. Once purchased, there are warranties available that protect you long after your ute canopy is installed.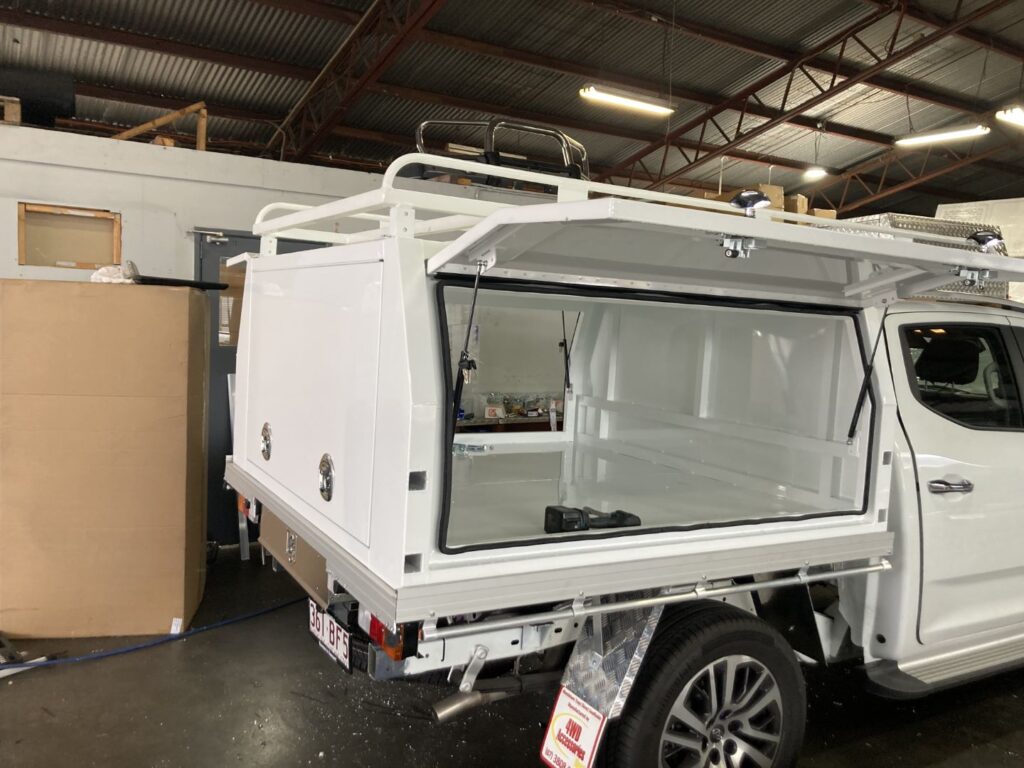 Know where to find affordable ute canopies
There is the option to buy from outside of Australia and have your ute canopy imported.  The problem with this is, that you risk spending more money on something you can't see until it's been shipped to you from overseas.  With locally made custom ute canopies here in South East Queensland, you not only can see what you're getting and design it to your exact liking, but you can make sure you stay within your budget and receive it in a fraction of the time.  We offer in-person, onsite visits to our facility here in Slacks Creek, only a 40-minute drive from the Gold Coast.
How about a Tool Box instead?
You might not be ready for a ute canopy but a great ute toolbox might just do the trick for you. We have standard and custom made toolbox's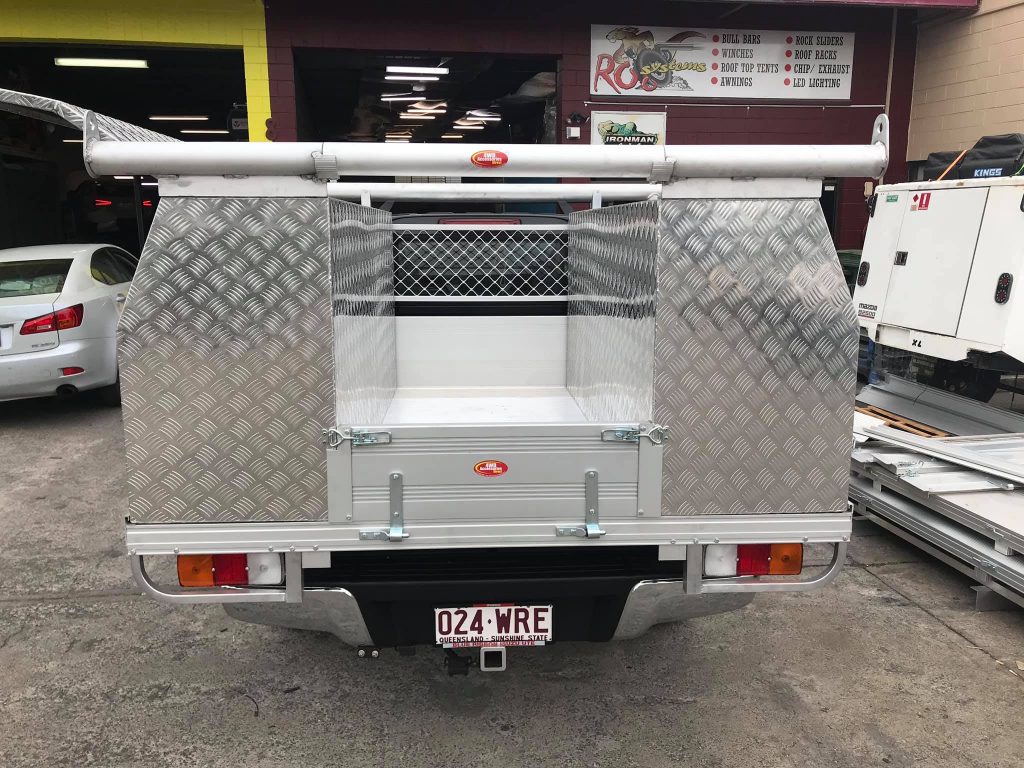 In attempts to make the best out of your beloved ute; find an affordable custom ute canopy on the Gold Coast, today! Our local service, payment plans, and customisation will have your precious belongings on the road, in no time.
Contact us today to discuss your requirements.