Buying a custom ute tray on the Gold Coast or across south-east Queensland is an investment that is likely to last for the life of your vehicle. It can be difficult however to select the right ute tray for you especially if you haven't purchased one before. 4WD Accessories Direct are the leading manufacturer and supplier of ute trays for the Gold Coast. They are also manufacturers and suppliers of ute canopies and other ute customisations.
The 2 main types of ute trays available are either aluminium ute trays or steel ute trays. Both materials have features that make them suitable ute trays for the Gold Coast and the right choice for you depends more on how you will use it. Here is what you should think about before making your custom ute tray purchase.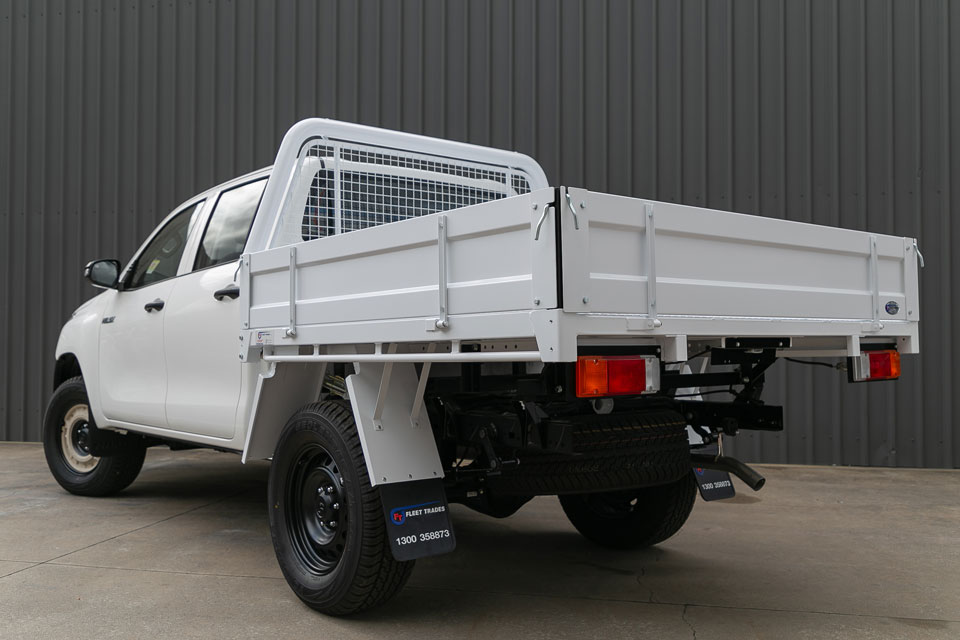 Weight
Aluminium is substantially lighter than steel; therefore, a steel Ute tray weighs about twice as much as an aluminium one. This is both a pro and a con for both types of trays. The lighter aluminium custom ute tray allows for heavier loads to be carried by the ute as the tray will use less of the vehicle's GVM.
However, most utes have rear leaf spring suspension which operates more smoothly when under load. An aluminium custom ute tray and canopy may not provide the necessary weight to put the leaf springs under sufficient tension to create a smoother ride, whereas a steel tray will.
Cost
The cost of your custom ute tray is determined by 2 things, the choice of material and the level of customisation. Aluminium is a more expensive raw material than steel and also more expensive to weld.
Designing and building a custom ute tray to fit your needs perfectly is also a more expensive option than an off-the-shelf prefabricated bolt-together ute tray. Custom Ute trays are seen driving all around the Gold Coast and are the preference for a lot of trades over something prefabricated.
Therefore, a custom-fabricated aluminium ute tray will likely be the largest investment option while a prefabricated bolt-together steel ute tray is the cheapest.
Durability
Your ute tray is an investment in your vehicle and will likely last you for the life of your vehicle. Both aluminium and steel custom ute trays have benefits that improve their durability.
Steel is without question much stronger than aluminium. This makes steel the superior option for transporting other steel products or heavy materials that may move around in the tray. However, steel is also a ferrous metal and therefore is subject to rust and corrosion. Steel ute trays on the Gold Coast or Sunshine Coast are regularly exposed to the corrosive salt air from the ocean which will cause them to rust. It is unlikely however that in the lifetime of the tray any rust from salt air will impact the functionality of the tray, only the appearance.
By contrast, aluminium doesn't rust and is therefore ideal if you frequently take your ute driving on the beaches of South East Queensland.
Customisability
If you are wanting more than just a simple tray on the back of your ute, aluminium is the answer. As previously stated, steel is heavy and so the creation of a full custom canopy setup out of steel will be extremely heavy.
Aluminium allows for the creation of a full custom ute tray and custom canopy. 4WD Accessories Direct are specialists in creating these custom ute setups. For over 25 years they have been building and installing ute trays for customers on the Gold Coast, Sunshine Coast and all across South East Queensland.
Hydraulic Tippers
A 3rd and less known type of tray is a hydraulic tipper. Hydraulic tippers are the perfect tray solution for tradies who need to move a lot of loose material to the worksite such as soils, mulches, gravel, sand etc. A hydraulic tipper allows for the tray to be used as a standard tray while also allowing for the quick removal of material through a hydraulic lift. This ability is extremely useful for trades such as landscapers.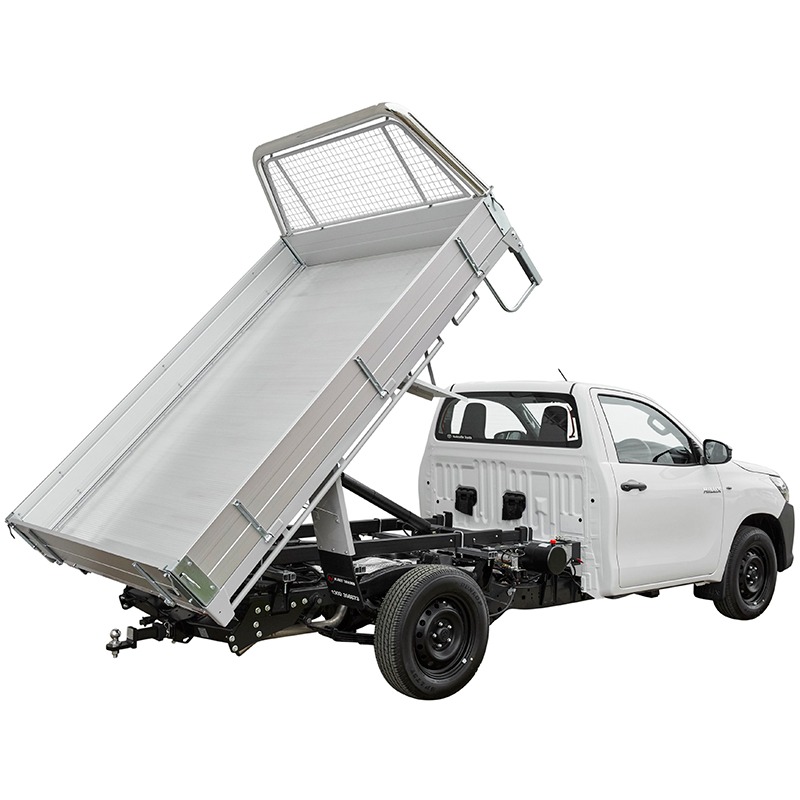 Steel ute trays are stronger, likely cheaper but also heavier. In contrast, aluminium ute trays are lighter, allow for more customisation and last longer when exposed to the salty air of South East Queensland. Your exact needs will determine which option is right for you. 4wd Accessories Direct has decades of experience in providing either option of Ute Tray to the Gold coast, Sunshine Coast and Brisbane. Contact us today to find the right ute tray for you.